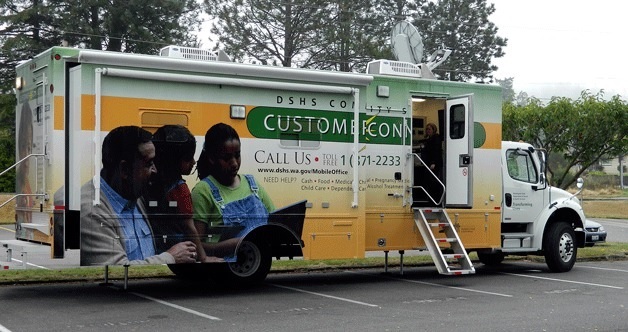 The Department of Social and Health Services' Mobile Community Services Office will be at Edmonds Lutheran Church on Wednesday, Feb. 24, from 3-6:30 pm.
The 40-foot truck includes a reception area, interview stations, a sun shade for protection from the elements or extra space, and a mechanical lift as an option for access instead of the stairs.
Those visiting the mobile office are invited to enjoy dinner at Annie's Community Kitchen and then sit with DSHS personal and determine if you qualify for medical, food and cash assistance. You can also drop off paperwork, complete an Eligibility Review, Mid-Certification Review or make changes to an existing case.
Edmonds Lutheran Church is located at 23525 84th Ave. W. in Edmonds.