American Seafoods Supports Annie's Kitchen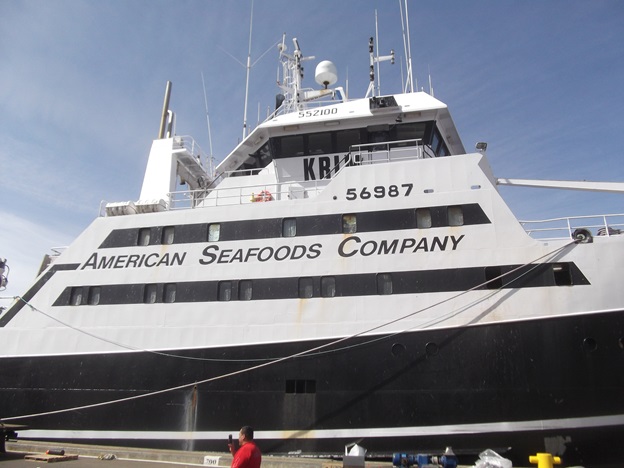 ACK Ambassadors, Bob and Carrie Snyder were invited on April 10th to take a tour and enjoy lunch on board American Seafoods Ocean Rover, as the ship docked at Pier 70 for repairs, cleaning and stocking for its trek up to Alaska for the pollock season.
The Ocean Rover makes periodic stops in Seattle and is one of ACK's newest supporters. The Ocean Rover, which has a crew of 140, ports at Seattle and has committed to gifting surplus food supplies to ACK whenever they port in Seattle. On this last stop, they donated 2 pallets of milk, 70 dozen eggs, cheese, whipping cream, an assortment of produce and 500 pounds of chicken and beef!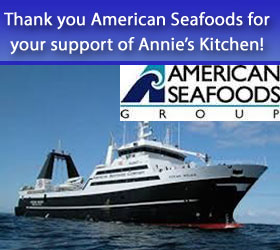 Bob and Carrie were invited on a tour of the ship and were fed an delicious lunch of sausages, lamb and the traditional Norwegian potato dumplings or "klub", which are stuffed with salt pork, or bacon and are smothered with bacon grease…yum!
Annie's Community Kitchen is so grateful for the support of Anne Muri, Roger with American Seafood and Sindi Glancoll-Entenmann, the Fleet Steward of the Ocean Rover, we look forward to a long and prosperous partnership!